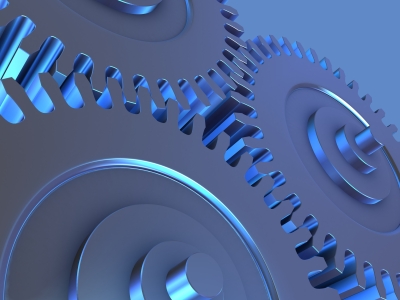 There is a wide range of pre-built website solutions out there for your business to use. But you may find that you don't need many of the features available, and some of the ones you do need are not available. You may also find that for your business, building a custom software solution is the best choice.
Here are 7 reasons why your business may benefit from a custom solution.
One Size Doesn't Fit All
Many software solutions are designed to provide features for a broad range of potential businesses. So there are features and options that may not apply to your specific business. For the same reason, they may not have all the features that you do need.
You don't want to settle for something that doesn't meet all of your needs. You know your business needs better than anyone else. If you have software built for your specific needs it can significantly help your business processes run smoother and more efficiently.
Organization & Efficiency
When you're just starting your business, it's common to have lots of spreadsheets and sticky notes as you're figuring out how everything is going to work. But as you grow, the need for being organized becomes more important. It's difficult to run a business efficiently when your information and processes are spread across too many places. The flow of information between different parts of your processes can significantly slow down your business. Manual tasks that take hours or even days can be streamlined into sometimes minutes when properly designed.
The Cost of Inefficiencies
Depending on your business needs, you may find that the cost of having a custom solution built is lower than you would pay for out-of-the-box solutions. For some pre-built software, there are large up-front costs plus annual licensing fees. There are also sometimes significant hidden costs like having to hire someone to build an interface between two pieces of software. Not to mention the extra man hours needed because of the inefficiencies of multiple product solutions.
Streamline Your Processes
Having to use multiple applications to get a task done slows down your business. Combining your processes into as few applications as possible will help you save time and expenses. For example, one of our customers needed multiple people working for days to process their payroll and billing. Because of our custom solution, that process now takes far fewer people and runs in a couple hours.
Gaining the Advantage
Having your business software streamlined to suit your exact needs gives you an advantage over many of your competitors. You'll be able to respond quickly to customer needs and adapt faster to changes in the marketplace.
Integration is Key
In the age of technology, being able to integrate with 3rd party solutions is crucial for staying ahead of your competitors. As new technologies and services appear at an ever faster rate, having to wait for your software vendor to provide a new integration can be the difference between success or failure.
Our Solutions
We have been building custom solutions for over 20 years. We have developed a library of modules that we can use to quickly build exactly what you're looking for. Contact us today for a free demo, and see how we can help you take your business to the next level.