CyberDesktop
Web Application Framework
NEW! Version 4.2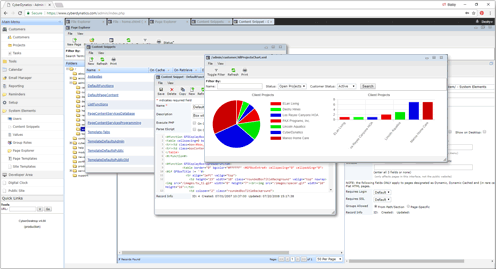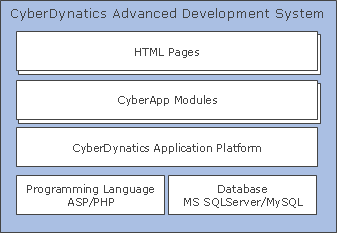 The technology required to build your web site ranges from very simple to extremely complex. Our wide range of experience in the latest tools and environments allows us to build and deploy even the most complex solutions.
Over the last two decades we've built a solid development platform that allows us to rapidly build and customize your web site to meet your needs and exceed your expectations.
The underlying platform is called the CyberDynatics Application Platform. Using the features and functionality built into the platform we've developed a wide range of modules called CyberApps that we assemble and customize to meet your specific needs.
Here are some of the ever growing list of web based applications we can provide:
Web Modules
Shopping Cart
Event Calendar
Event Registration
eLearning Courses
Surveys
Forums
Blogs
Messaging
Live Chat
News
Backoffice Modules
Order/Shipping Management
Inventory Management
Campaign Management
Content Management
Customer/Contact Management
Email Management
Facilities Management
Our webtop interface allows your Intranet, Extranet or business portal to have the power of a windowed desktop interface within your browser!
Have multiple screens (web pages) open at once and switch between them just like your desktop environment
The Tabs along the top allow you to switch between open screens
The Main Menu allows quick access to any module within your application, without opening new browser
Dramatically increases the productivity of your portal
No applications or plug-ins to install
Support for the latest major browsers
Integrates easily with your existing portal or ours
To get more information on our CyberDesktop products or to setup a demo, please contact us.